Text a message with services, date/time for an appointment
Calling Time : Mon - Fri, Sun 12:00 - 19:00
Appointment won't be cancelled later than 4 hours before, entire amount will be charged
One Place To Go For All Your Beauty Needs
Choose To Be Beautiful
Sensual, Silky Flowing Hair
Glowing Radient, Youth Skin
Lusterous, Shiry, Healthy Nails
Recreate Yourself
Colour Your Hair And Life
Pamper Yourself, If You Don't, Who Will?
About Us
Roopali Beauty Care is a single place to fullfill your beauty needs. Roopali Beauty Care was founded in 2012 Stockholm, Sweden by Roopali.
We offer all skin, hair services & treatments - Facials, Full body waxing, Body spa, Eyebrow threading, Hair cutting & coloring etc. for women. We use India's leading professinoal herbal products, Indian beauty care treatments include products made out of natural things.These natural herbal products will not only make your look beautiful externally but also internally, will make your skin look more young and fresh. These really works & have no side effects. These products are very helpful to enhance your beauty with natural way.
Meet Our Experts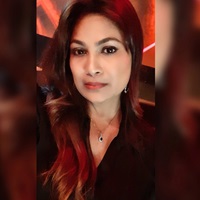 Roopali
Beauty Therapist - Hair Expert - Salon Owner
Roopali is having a 10 years of experience in making people beautiful. Before opening a salon in Sweden she had an experience in USA also.